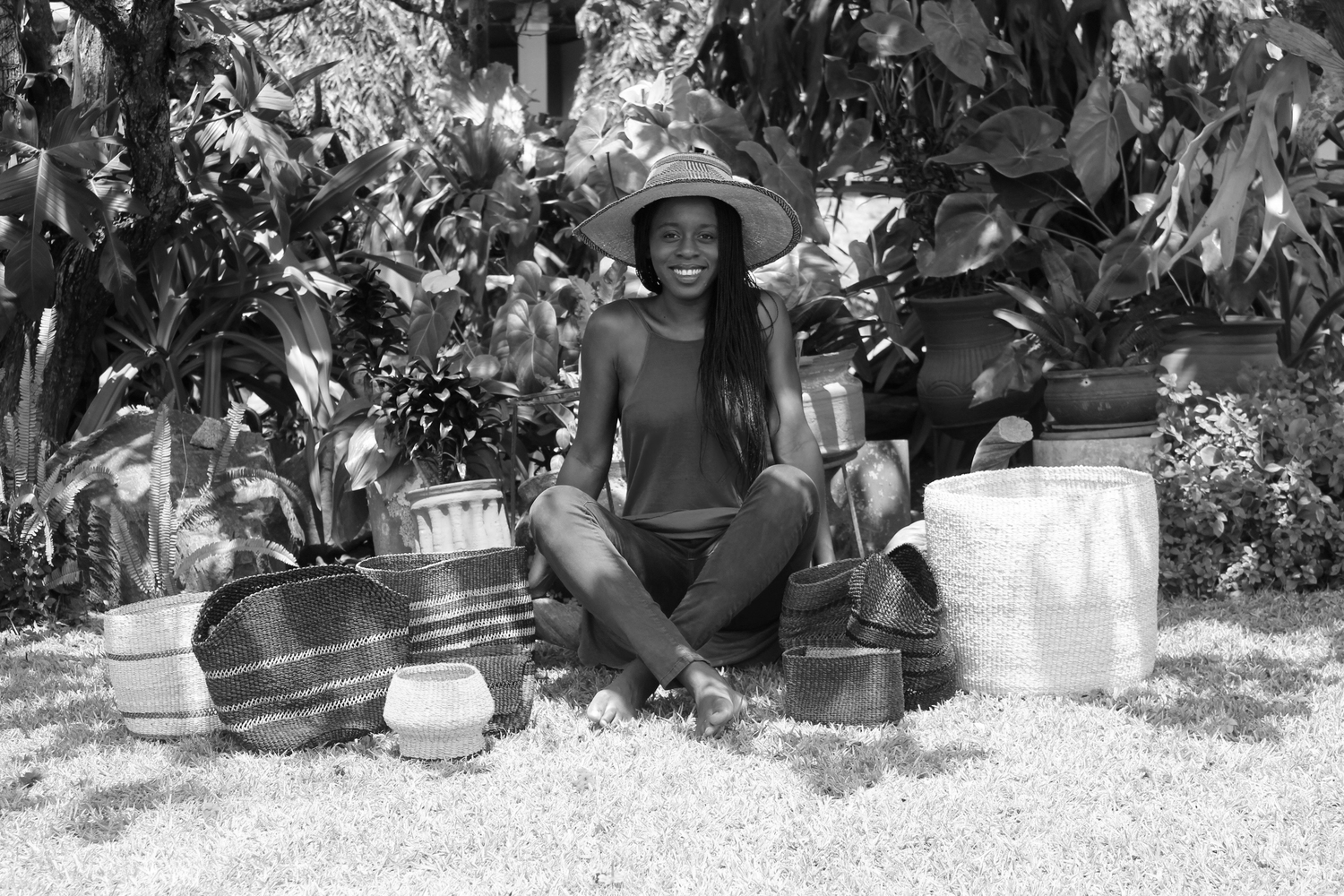 AAKS
A A K S produces raffia bags handmade by a women's cooperative in Northern Ghana. The brand produces luxurious handmade accessories using ethical processes inspired by old-age craft traditions, which are not often seen beyond the borders of Ghana. However Ghanaian fashion designer Akosua Afriyie-Kumi wants the world to see how luxury and quality can grow from traditional designs and is using AAKS bags to change perceptions of Africa through fashion.
After interning and working with fashion designers such as Peter Pilotto, Matthew Williamson and William Tempest in London, she embarked on her own path in 2013 to set up AAKS in Ghana. Against all the odds AAKS is a brand that seeks to showcase the unlimited possibilities for the fashion and textile industries in Ghana. Using skills and techniques that are unique to this part of Ghana, craftsmanship is the foundation of this luxury brand. It takes approximately one week to complete a handbag, which attests to an unwavering dedication to modern style and interpretations using traditional methods. Made by hand each bag bears the fingerprints of the person who fashioned it and a signature tag is added to prove authenticity.
Ethos
A A K S is a luxury accessories brand that creates handcrafted quality bags in modern styles whilst maintaining the spirit of Africa through traditional methods of weaving with bright exuberant colours. Our design philosophy prioritises attention to detail, authenticity of technique and ethical values to shape a truly unique product. Each collection silhouette tells a different story through detail, colour and shape. At A A K S, we maintain control over every stage of the design and production process to ensure that the end result is imbued with the spirit and soul worthy of the AA K S stamp.