The force behind ALÁRA:
A conversation with 
Reni Folawiyo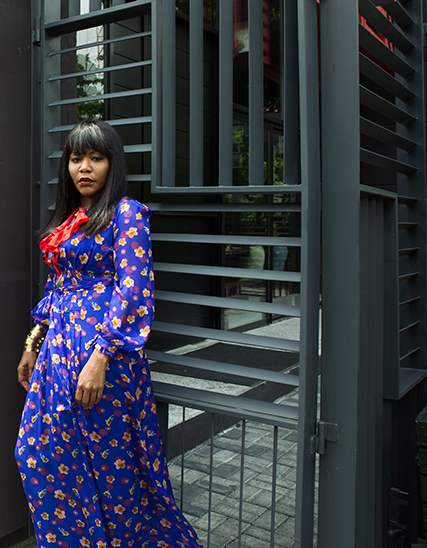 "ALÁRA was created to be a window to the world, an authentic curation of contemporary Africa… [it is also] a symbol of my personal journey of self affirmation and belief… a fulfillment of a burning desire to celebrate and elevate a lot of what I had come across on my journeys in Africa" says Reni Folawiyo, founder and CEO of ALÁRA.  In the space of five years, Folawiyo has created a concept store that has transformed the cultural landscape of not only Lagos, but arguably the perception of luxury and creativity in Africa globally. Folawiyo is a hands-on CEO, with a seemingly boundless capacity for work. If she is not criss-crossing the African continent and the rest of the world to attend shows, presentations and showrooms to ensure the apparel edit is a reflection of her vision, she is in the ateliers or studios of the many designers, artists and artisans behind the artwork, furniture and objects that are also for sale in store.
Nok By ALÁRA, the Pan-African restaurant and bar that she launched with the internationally acclaimed executive chef Pierre Thiam, is also not exempt from her acute attention to detail; with tastings and menu modifications also receiving her personal assent. However, the global pandemic provides a moment for us to speak at length, and Folawiyo, proves a generous subject, sharing her monumental story so far.
"I think we needed a symbol of what is now called the African renaissance, a showpiece that is unapologetic in its approach about who we are today,…"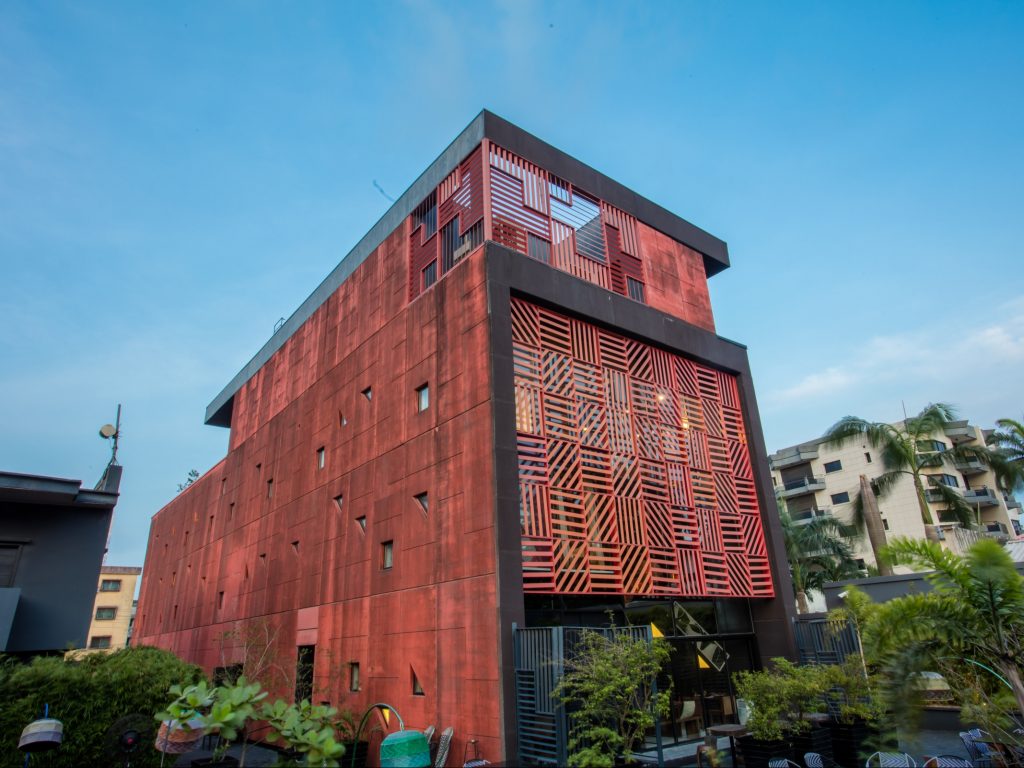 From conception it was clear that ALÁRA was destined to be more than a retail space with a fashionable bar and dining experience attached. The name itself, which in Folawiyo's native Yoruba tongue means 'wondrous performer' suggests an impact that reaches beyond the four walls in which the building stands. Folawiyo states that her aim was to "create a meeting point [for] design, fashion, and art  that thrilled me and illustrated that there was more to be discovered and celebrated in Africa."
For first time visitors the building, which has become a Lagos landmark, also proves to be a meditation of that oft used hashtag #blackexcellence, with Folawiyo engaging the much garlanded Ghanaian architect David Adjaye to design the space. It was a deliberate decision as she notes: "I think we needed a symbol of what is now called the African renaissance, a showpiece that is unapologetic in its approach about who we are today,…that we have people who make and consume luxury and that we have done it all by ourselves."
In these politically charged times she adds "most well executed projects of the highest quality do not always have a black woman as their founder and proprietor." Upending external expectations and also being a new and exciting benchmark for our own communities is of equal import for Folawiyo."it was important for us to have an aesthetic that we believed was our aesthetic… we chose designers who reflected the ideas of bold, unapologetic beauty, [had a] conscience and celebrated craftsmanship.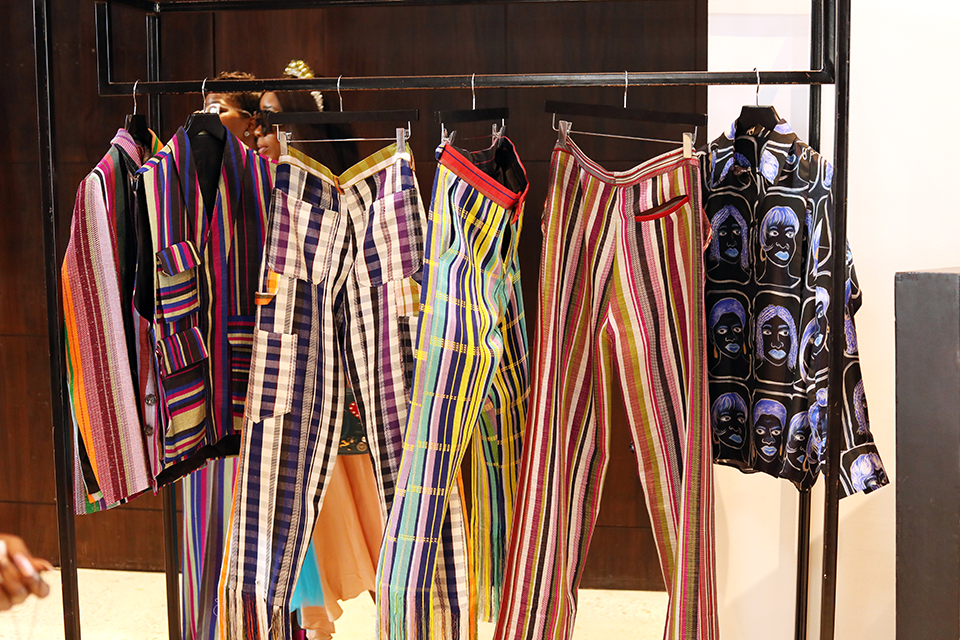 Once inside, the products within take you on a considered luxury journey that is rooted in the continent. Ceramics by the Senegalese brand Fatyly sit side by side with objects from British designer Tom Dixon and shoppers can for instance decide between occasion wear from quintessentially Parisian Saint Laurent or Lagos Society's go-to Turfah. This mixing and merging is central to Folawiyo's thesis which is to posit Africa as an intrinsic part of global conversations on aesthetics, on a par and not a mere adjunct, with artists that have in the past and presently create pieces as covetable as any found in any other global metropolis.
She elaborates: "There's a great appetite for consumption of luxury goods by Nigerians, but in terms of experiential retail with a concept…that is completely new… We have definitely had to educate the customer with regard to African Luxury, getting them to pay more for African goods that they have hitherto seen as craft and substandard."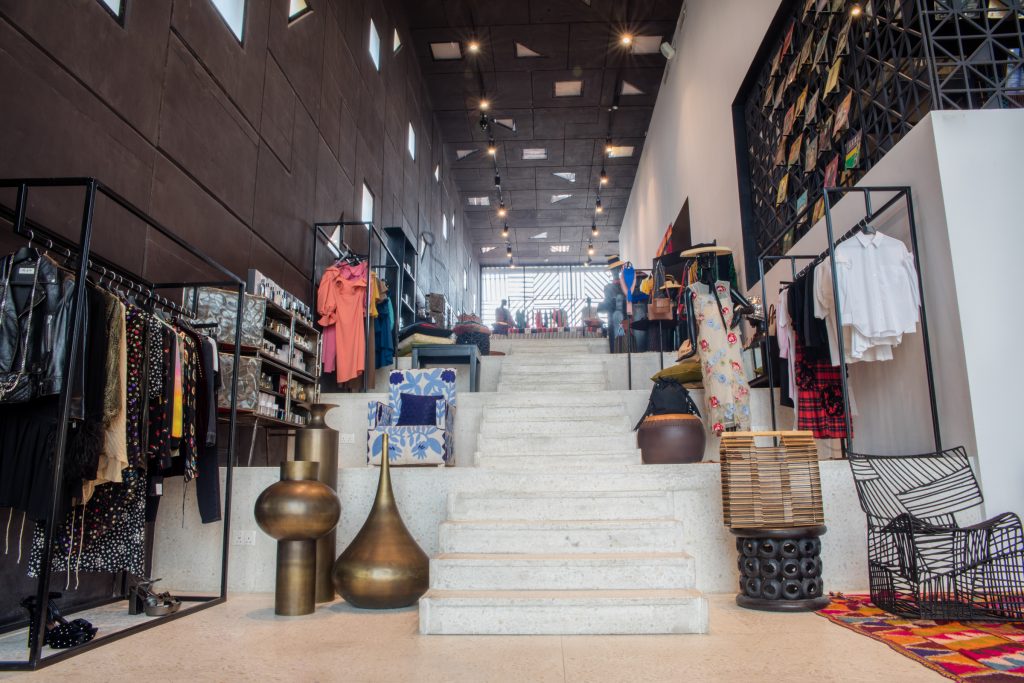 Much praised for her personal style which has landed her a coveted spot on Vanity Fair's International Best Dressed List, Folawiyo had a similar approach with the apparel and accessories brands she stocked noting "it was important for us to have an aesthetic that we believed was our aesthetic… we chose designers who reflected the ideas of bold, unapologetic beauty, [had a] conscience and celebrated craftsmanship. We realised quite fast that people wanted to pay for brands they knew and coveted and if we were to succeed we had to first of all listen to our market, get them super comfortable with us and then start to explore other brands."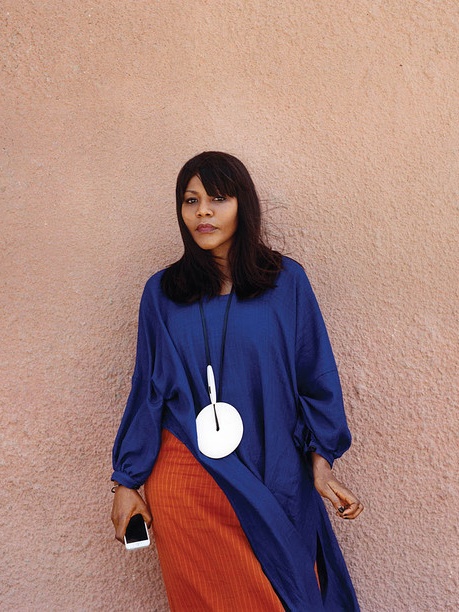 Folawiyo has always been a cultural omnivore, curious to explore different disciplines, something that ultimately fed into the operationalising of ALÁRA. She reminisces; "I devote a lot of time reading about and consuming the different art forms that we live with. I have tried to paint, I have made furniture, I have designed clothes, and I have always created experiences…The first formal manifestation of my creativity was in furniture design and production and I have had a woodworking factory for over fifteen years. We make doors and joinery for large projects and create bespoke artistic projects in our studio." For many years she quietly championed others with a myriad of creatives benefiting from her role as a patron, investor and connector. The net result is many within the creative industries trust her implicitly: knowing that their work will be handled with respect, sensitivity and with her rigorous approach, presented it in its optimum light.
She adds: "it was important to support the products that we sold with context, which is educating and celebrating our culture and traditions, supporting our vision with stories, and exposing our creatives," Looking forward to the future Folawiyo noticed the paucity of structured programmes to support and accelerate new talent on the continent. This resulted in her founding Emerge, an annual competition that aims to discover the best in class fashion designers, furniture designers, photographers, stylists and content creators. In addition to the prestige of winning and the opportunity of being stocked in-store, Emerge aims to invigorate the various creative ecosystems across the Africa, making them more robust and resilient for future generations.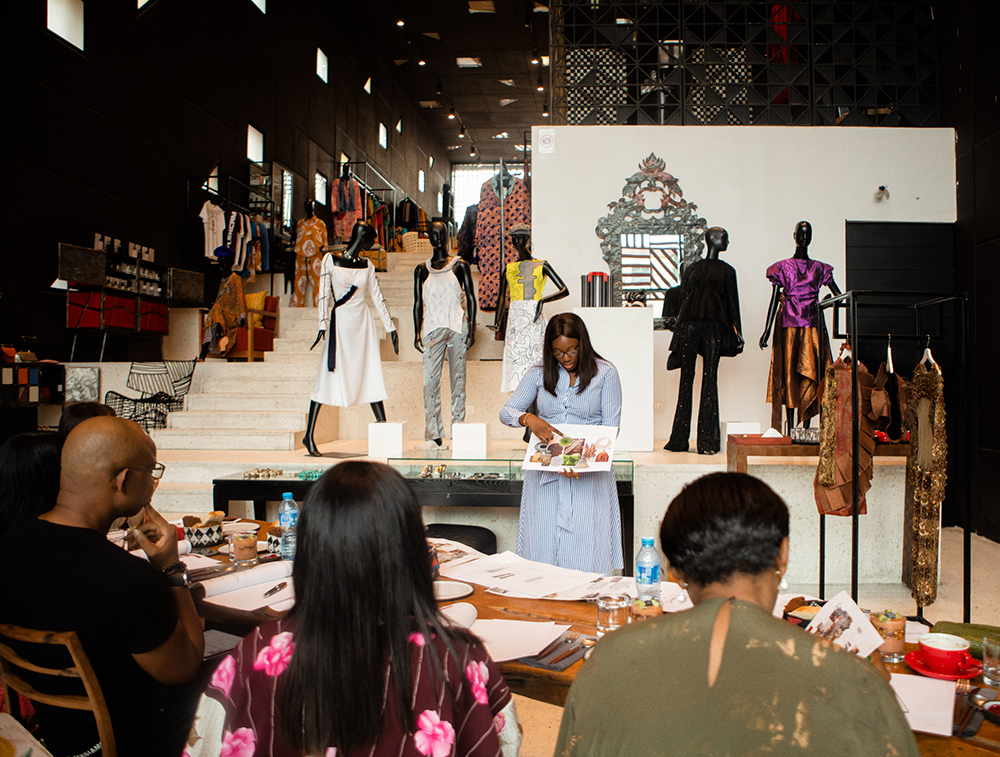 Perhaps the most potent aspect of ALÁRA is the fact that it has organically blossomed to encompass more than a retail experience. The space operates as a laboratory of ideas with creatives of all stripes, working for, collaborating and partnering with Alara at some point or another. The so-called Alara-Fam is a cultural tribe in and of itself and includes Tokini Peterside, founder of Art X Lagos and one-time Project Manager for the launch of the space, supermodel and activist Naomi Campbell, fashion designer Kenneth Ize, photographer Stephen Tayo, singer-songwriter Falana and creative entrepreneur Grace Ladoja to name a few. A variety of in-store activations have included art exhibitions, book launches, fashion shows, intimate industry dinners and a pioneer lecture series on wellness, women's empowerment and mental health, as well as yoga classes on the roof terrace.
Reflecting the community that has developed and the projects concluded thus far Folawiyo notes "we have always been inclusive, yes we sell fashion and design of all levels, but we invite collaborators, opening our doors to great quality experiences both in terms of product and concept. We have always welcomed young, creative and interesting collaborators." It is this openness that allows ALÁRA to achieve its dual purpose of retail experience and a space where in Folawiyo's words "we celebrate our culture and are the custodians of it." As ALÁRA continues to develop, it's mandate is undeniable. With Folawiyo at the helm, it has become her living legacy project. Magnanimous to a fault, she invites us all, whether as creatives or consumers to witness via the lens of design in all its iterations, art and cuisine, the possibilities of a continent no longer on the cusp of greatness but fulfilling its potential, one exquisite piece and experience at a time.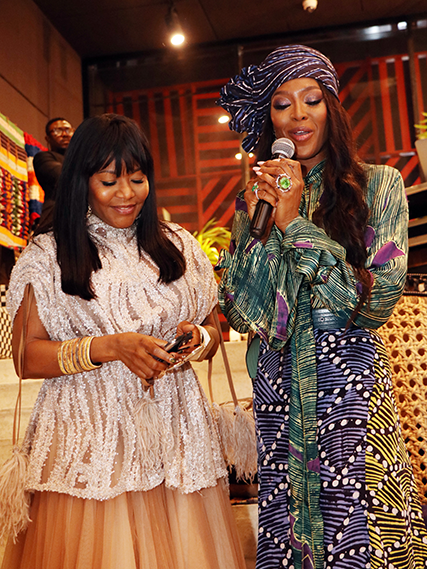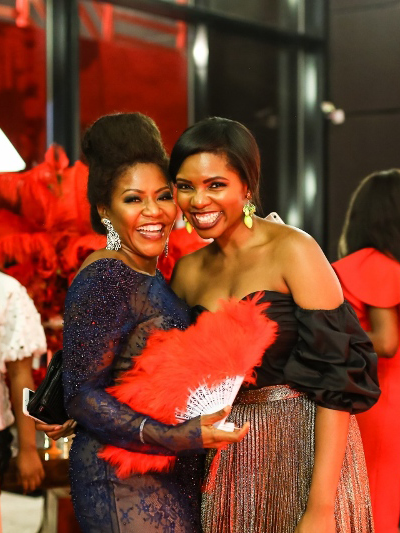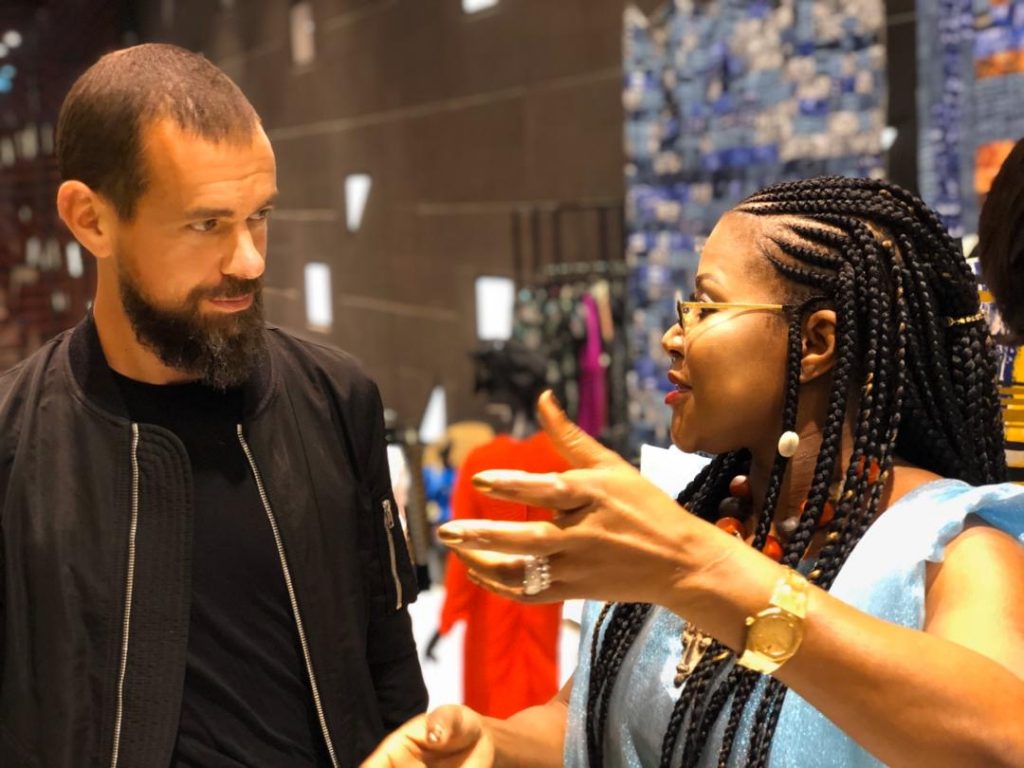 More articles