Indigo Reimagined
by
Peju Layiwola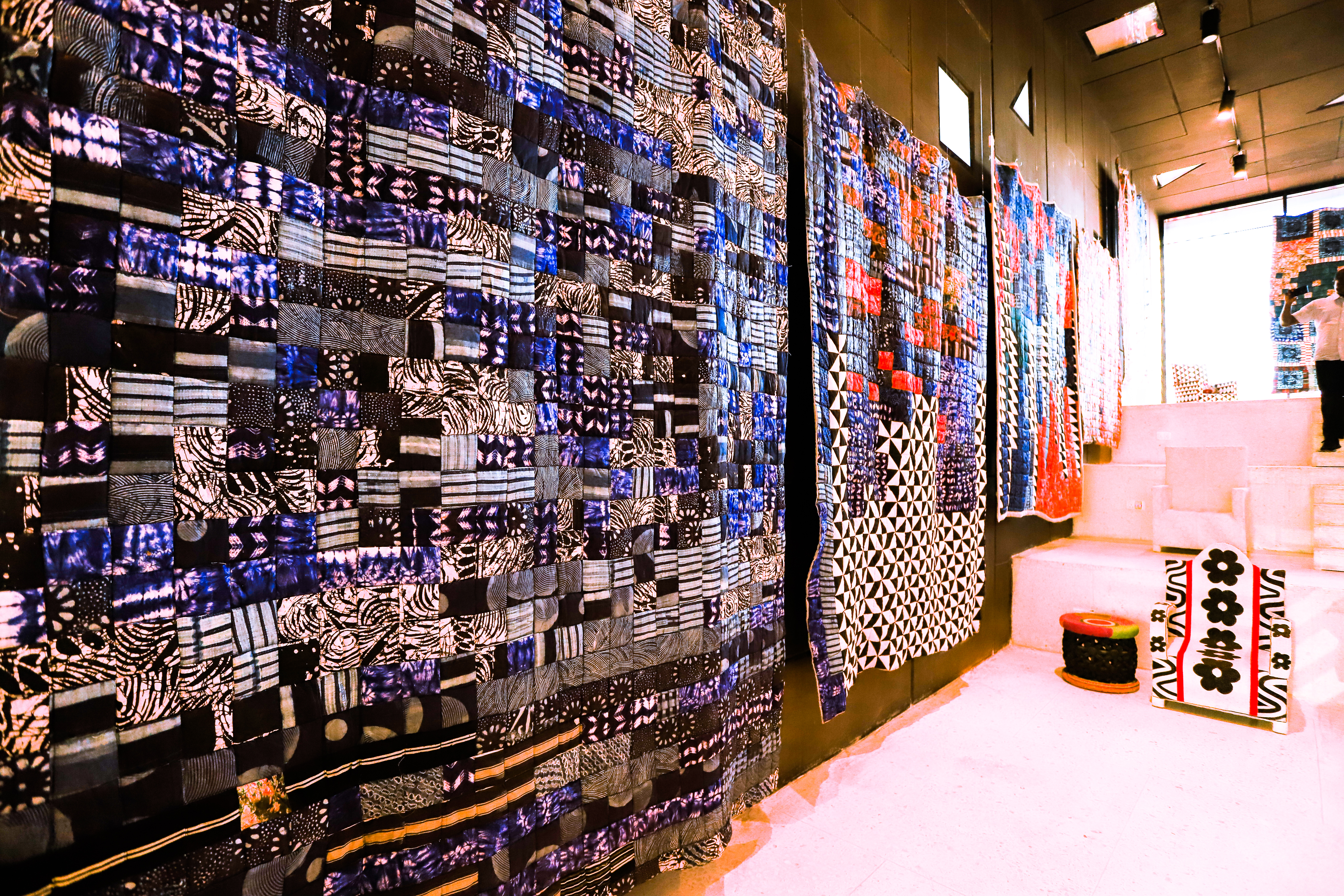 Peju Layiwola is a' slasher' of the best kind: a highly regarded Professor of Art and Art History at the University of Lagos, a prolific and internationally acclaimed artist who initially trained in metalwork before exploring and mastering other media, and a princess of the ancient Benin Kingdom, who instead of only focusing on participating in pomp and pageantry, utilises her social status to highlight the importance of maintaining and owning one's own cultural heritage; most pertinently with her continuing campaign for the return of the Benin Bronzes to Nigeria. With such a broad and deep understanding of the importance of art both as a tool for social change and and a means of understanding self  and others, It was inevitable that this multi-talented dynamo would hold her exhibition, Indigo Reimagined at Alara, a concept store that since opening has championed thought-provoking creative projects, that act as a window for Africa to the world.
The exhibition coincided with the Lagos Creative Season; a time  that marks a convergence between disciplines. Over the course of a month Art X Lagos, Lagos Photo and the Lagos Biennial, as well as two fashion events Lagos Fashion Week and GTB Fashion Weekend and the annual film festival AFRIFF are launched, transforming the city into a crucible for artistic excellence.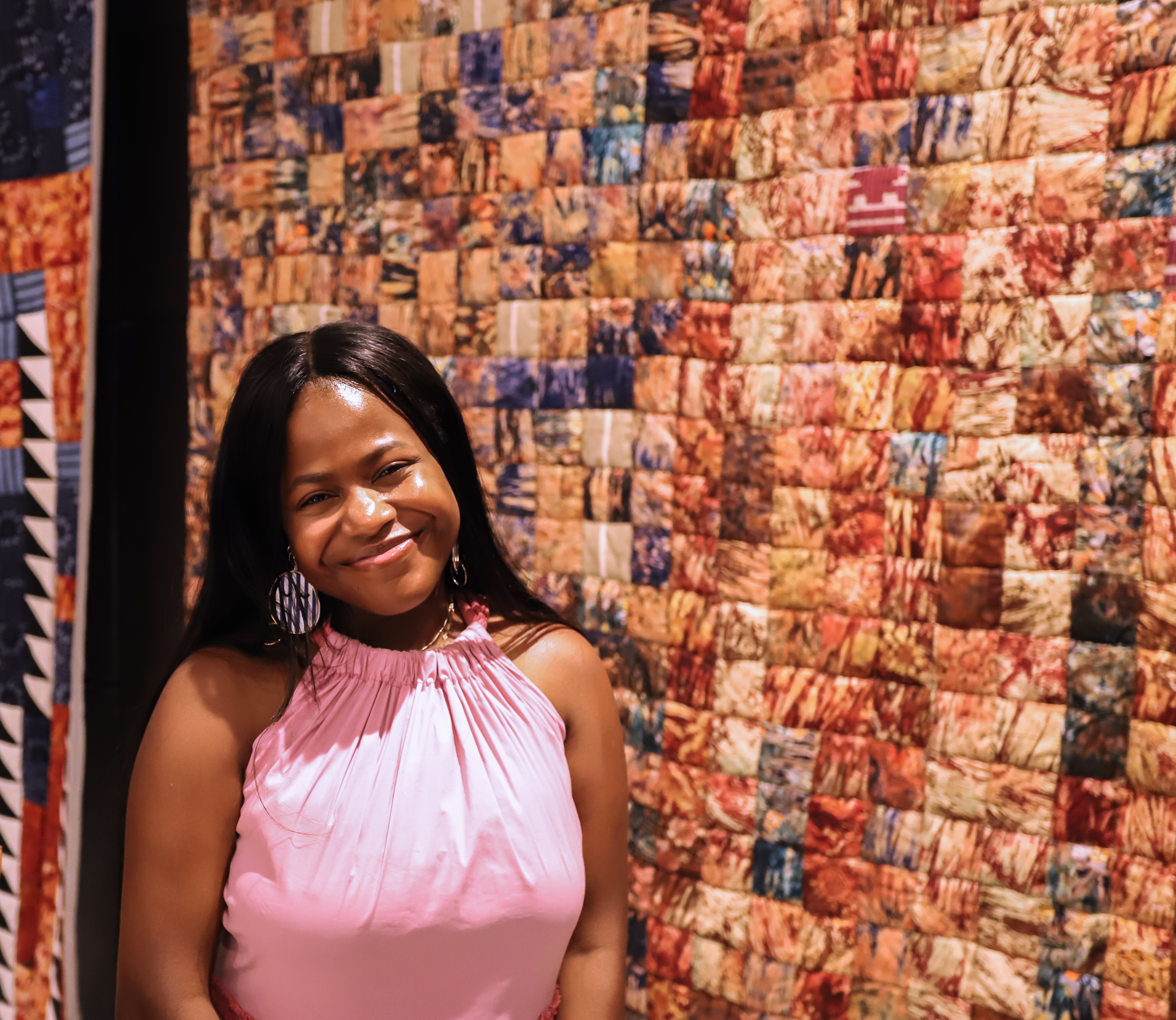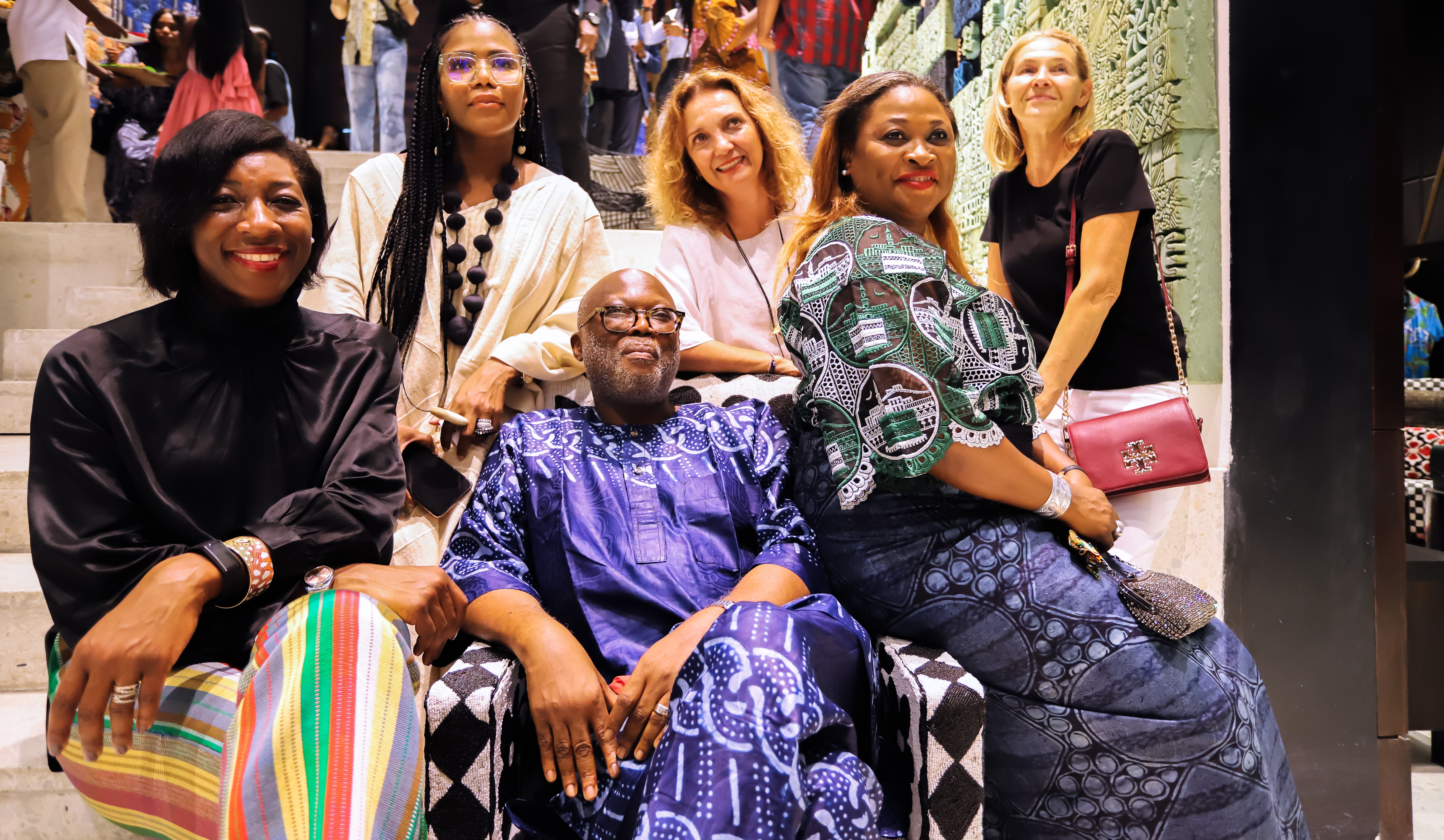 The exhibition took as its starting point the ancient practise of making Adiire fabric, a process that is centuries old but has recently been popularised for a new generation by contemporary fashion designers embracing it in their collections. During a fireside chat between Layiwola and Alara Founder and CEO Reni Folawiyo, Layiwola was emphatic about the fabric being the star and the focus of attendees' attention: "The work begins with indigo and ends with indigo…we're paying homage to those who have pushed forward this tradition [and] celebrating fabric as a form of identity". The immersive experience which featured double height Adiire murals hung to create a moving fabric sculpture highlighted the intricacy of the craft and how it is synonymous with Yoruba culture and aesthetics.  Folawiyo also noted the importance of embracing our art history noting that the exhibition "illustrates what we had was beautiful".
Place, as well as one's sense of self in a location was also touched upon with Layiwola referencing the great poet J.P. Clark's poem, "Ibadan', which alludes to the city's seven hills resembling 'broken china in the sun' which in turn is often blue and white in hue. Gender politics are also expressed via the fact that Layiwola has chosen to create pieces in indigo, when the process of making the fabric was traditionally in the male domain. The overall impression was that in the 're-imagining' of an ancient craft Layiwola was expanding notions of participation in art itself. As Folawiyo succinctly put it in closing "Peju's exhibition highlights her own versatility and also the depth, range and scope of what we could generally see as the art of making indigo."  An exhibition that occurred at an important crossroads for contemporary art in Africa, it will be long referenced.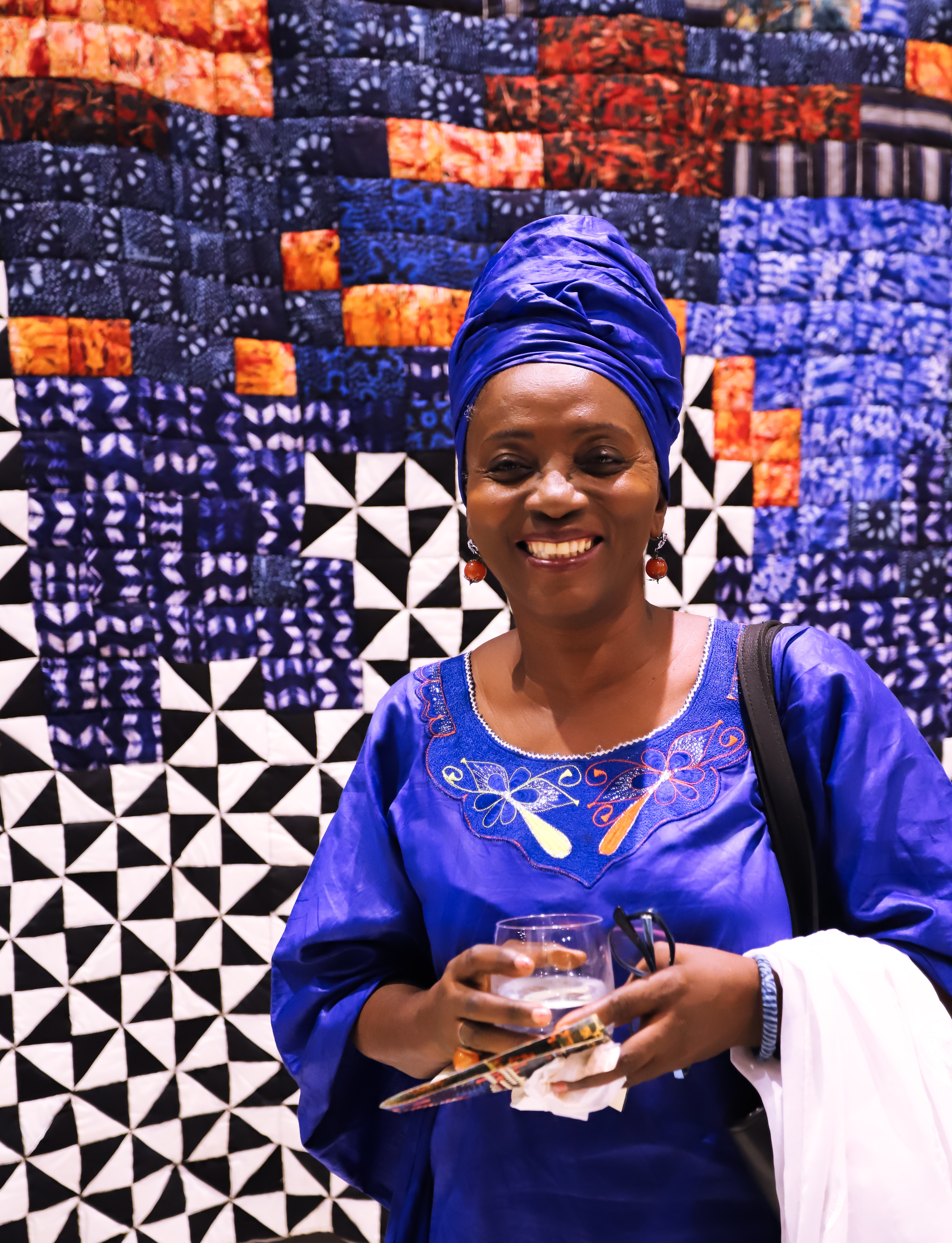 "The work begins with indigo and ends with indigo…"